MIL POWER
Diesel pow­ered ground power supply
For the harshest mil­i­tary conditions
Ground power supply for armies and spe­cial forces
Many armies and spe­cial forces around the world count on the exper­tise of Hitzinger. The MIL POWER was devel­oped together with sol­diers and offi­cers for tough mil­i­tary conditions.
It is robust, durable and quiet. MIL POWER is char­ac­ter­ized by the lowest fuel con­sump­tion and can handle jet fuel.
We paid spe­cial atten­tion to the ability to fly by air. Optimal dimen­sions and a low weight ensure uncom­pli­cated trans­port. In addi­tion, a sophis­ti­cated EMC con­cept is used.
Rough Spec­i­fi­ca­tions
Power: 30 — 90 kVA
Ten­sion: 200/115 VAC
Noise level: 68 dB (A) @ 7m

Ambient tem­per­a­ture: ‑30 ° C to + 52 ° CC
Rel­a­tive humidity: up to 95%
product details
MIL POWER delivers the spec­i­fied per­for­mance reli­ably and without restric­tions. The well thought-out con­cept with its inge­nious design works even in dif­fi­cult envi­ron­mental conditions.
The low motor speed in com­bi­na­tion with a highly effi­cient 400 Hz gen­er­ator results in a very high level of economy. Thanks to the inno­v­a­tive tech­nology, MILL POWER requires only small amounts of fuel, is very inex­pen­sive to main­tain and quiet in operation.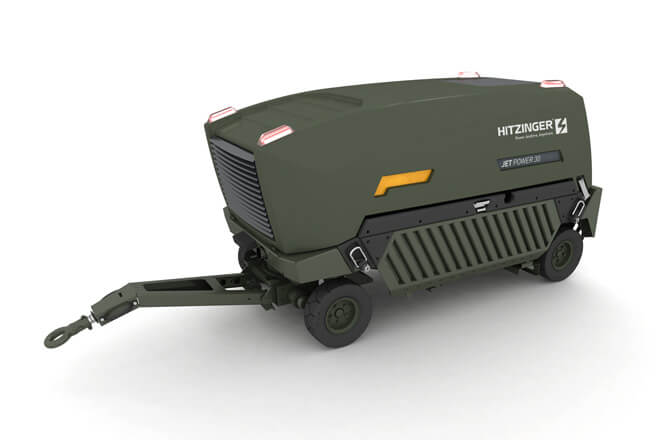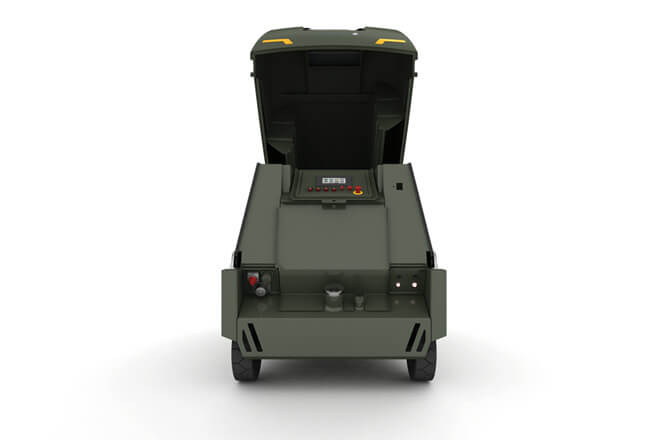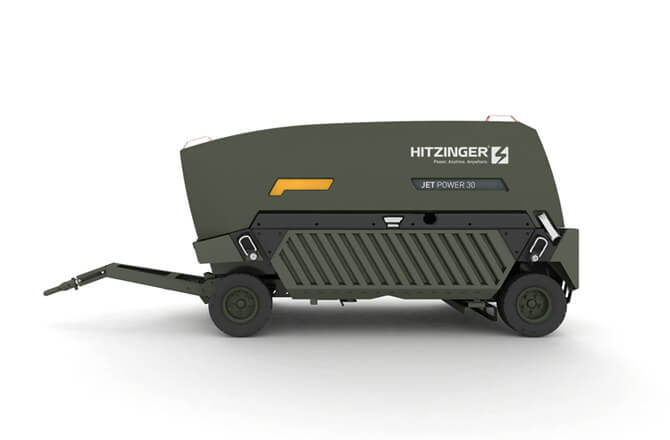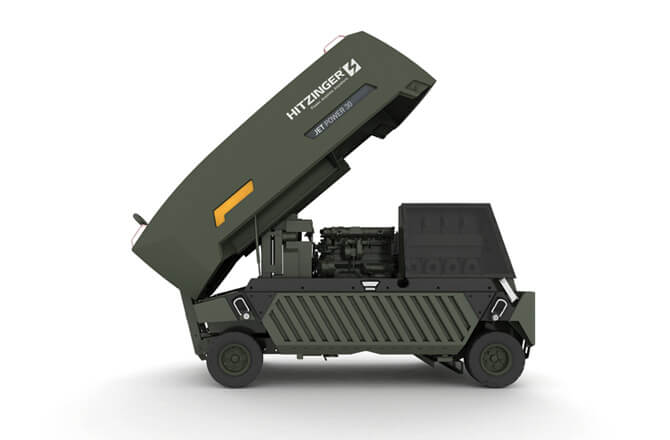 ready for the toughest oper­ating conditions
Opti­mized profitability
Max­imum ease of maintenance
Sim­pli­fied user option
Ser­vice
Do you need sup­port? Our ser­vice team will be happy to take time for you!
Spare Parts
With our inter­na­tional loca­tions, we can sup­port you with spare parts quickly and easily — worldwide.
Fur­ther information
Tech­nical support
Is your power supply not run­ning opti­mally? Do you need sup­port from our experts? We are happy to help!
Fur­ther information
Repair
One of your Hitzinger prod­ucts needs a repair? Simply con­tact us now — we will take care of it!
Fur­ther information
longevity & sustainable
Refur­bish­ment
With our refur­bish­ment, your Hitzinger prod­ucts will be like new again, even after decades!