JET POWER
Diesel pow­ered ground power supply
For small air­craft classes and gen­eral aviation
Most inno­v­a­tive ground power unit
in the com­pact class
The JET POWER pro­vides a new quality of ground power supply for small air­craft classes and in gen­eral avi­a­tion. The increased effi­ciency and the reduc­tion of the total cost of own­er­ship (TCO) with increased envi­ron­mental and user friend­li­ness make the JET POWER the most inno­v­a­tive ground power unit.
The JET POWER is the little sister of the D POWER. In addi­tion to the lowest pos­sible con­sump­tion and sound level, the JET POWER was designed with com­pact­ness in mind. This is reflected in the attrac­tive design and the ergonom­i­cally designed con­trol panels.
Rough Spec­i­fi­ca­tions
Per­for­mance class:: 30 to 90 kvA
Power factor: 0,8 to 1,0
Noise level: 68 dB (A) @ 7 m
Voltage: 200/115 V
Fre­quency: 400 Hz
Over­load behavior: 110 % for 60 min, 125 % for 5 min
Pro­duct­de­tails
At an engine speed of 2000 rpm, the JET POWER achieves max­imum economy through lower fuel con­sump­tion. It is there­fore very quiet and inex­pen­sive to maintain.
Air­craft can also be opti­mally sup­plied eco­nom­i­cally in part-load oper­a­tion. This is made pos­sible by the spe­cially devel­oped gen­er­ator: it develops its max­imum output already at 75 % of the load.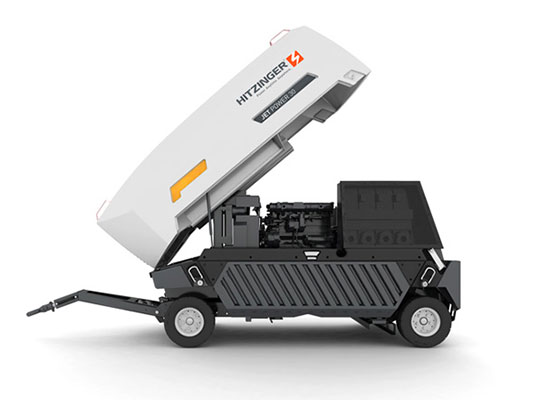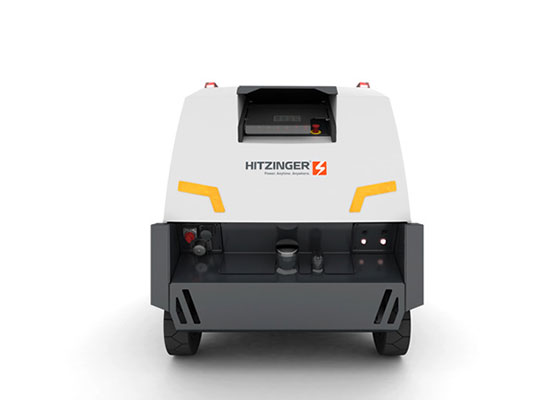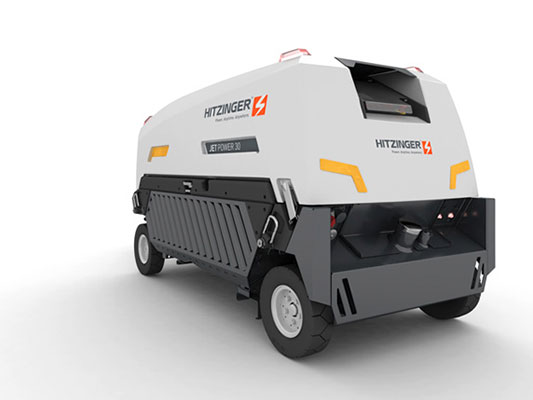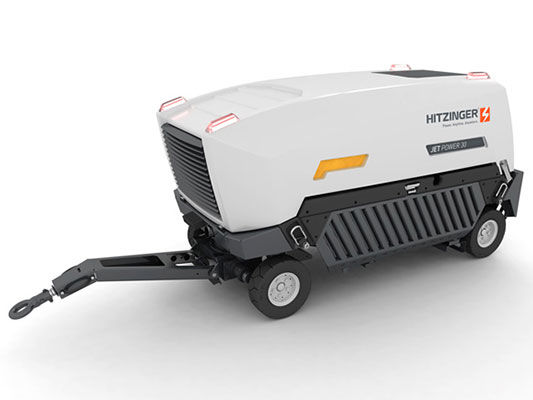 trouble-free, stable elim­i­na­tion of pulse stresses
up to 3 sec­onds override
Lifespan > 25 years
Reli­a­bility: MTBF > 50.000 h
Ser­vice
Do you need sup­port? Our ser­vice team will be happy to take time for you!
Spare Parts
With our inter­na­tional loca­tions, we can sup­port you with spare parts quickly and easily — worldwide.
Fur­ther information
Tech­nical support
Is your power supply not run­ning opti­mally? Do you need sup­port from our experts? We are happy to help!
Fur­ther information
Repair
One of your Hitzinger prod­ucts needs a repair? Simply con­tact us now — we will take care of it!
Fur­ther information
longevity & sustainable
Refur­bish­ment
With our refur­bish­ment, your Hitzinger prod­ucts will be like new again, even after decades!